Indexing

Google Scholar is a freely accessible web search engine that indexes the full text or metadata of scholarly literature across an array of publishing formats and disciplines. Released in beta in November 2004, the Google Scholar index includes most peer-reviewed online journals of Europe and America's largest scholarly publishers, plus scholarly books and other non-peer reviewed journals.

Find over 80 million publications, 7 million researchers and 1 million answers to research questions. ResearchGate is a network dedicated to science and research. Connect, collaborate and discover scientific publications, jobs and conferences. All for free. ResearchGate is a social networking site for scientists and researchers to share papers, ask and answer questions, and find collaborators.

The Elektronische Zeitschriftenbibliothek EZB (Electronic Journals Library) offers an effective use of both scientific and academic journals publishing full text articles in the internet. This service has been developed at the Universitätsbibliothek Regensburg (University Library of Regensburg) in cooperation with the Universitätsbibliothek der Technischen Universität München (University Library of the Technical University of Munich).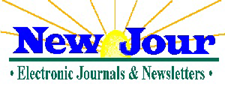 NewJour from Georgetown University Library, Washington DC, USA, has kept librarians, researchers, and publishers informed about new online publications for over twenty years. NewJour provides timely information about and access to online journals and newsletters from around the world through its subscription service. The extensive NewJour database is searchable by title or keyword. With contributions from around the world over the past two decades, the NewJour database has over 31,000 titles, covering subjects ranging from Accounting to Zoology.

WorldCat is a union catalog that itemizes the collections of 72,000 libraries in 170 countries and territories which participate in the Online Computer Library Center (OCLC) al cooperative. It is built and maintained collectively by the participating libraries.

The Directory of Research Journal Indexing (DRJI) is to increase the visibility and ease of use of open access scientific and scholarly journals thereby promoting their increased usage and impact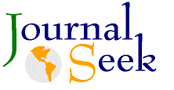 JournalSeek is an online database covering academic journals. It includes journals published by over 5400 publishers. The database includes journal descriptions and links to the journals' homepages.

Scribd is a digital library and ebook, audiobook and comic book subscription service that includes one million titles. In addition, Scribd hosts 60 million documents on its open publishing platform.